It was the final evening of our holiday. A little sunkissed, relaxed after a week doing nothing more demanding than surfing (H), sandcastle building and navigating Devon lanes (me), and with just a smidgen of sadness that the time to go home was rapidly approaching, we sat on the seafront at Wollacombe.
You just can't have a seaside holiday without fish and chips, and you just haven't really done it properly unless you ate them with your fingers (having given up all pretence that those little wooden forks are for anything other than show after the first couple of bites), straight out of the wrappers, with the remains of the sun on your shoulders and the sea at your toes, or near enough depending on how insanely far the tide's gone out!
All eight and a bump of us, spread out over a bench and a picnic blanket, putting swift work to five standard portions (and for standard read HUGE!), one small portion split between Kitty and Elma, and a sausage for the small nephew (who duly pinched a substantial portion of his Mama's supper for good measure).
We chatted, we ate with the hungriness that comes from a day spent on the beach and in the surf, and, because we were accompanied by a three year old, we ran several trips to the nearest facilities.  And as empty boxes piled up, hands and faces were wiped clean of grease somewhat against their owners' wishes, and those still possessing any excess energy whatsoever were set to run it off while the rest of us simply sat and drank in the perfect end to a wonderful day and a wonderful holiday.
Kitty ran and Elma chased, or Elma wandered and Kitty tried to persuade her with a mixture of gentleness and a little bit of pulling on her hood before giving up and running circles of her own.
I knew when we started the Siblings project that this year would see big changes in my daughters, and not just because the Little Bump will make an arrival at some point soon.  When we started, Elma wasn't standing, let alone walking, and although I knew it was coming soon, at the same time it seemed such a long way off for my little baby.
To see the girls running together, even if one is perhaps still a little unsteady on the bumpy ground, is such a big step, not just from the beginning of the year, but even from last month's pictures, and drives it home how much I treasure both the project and blogging in general to make me pause in the busyness and be mindful of these moments, of the changes that I can see so much more clearly in comparison than I would in the everyday.
The next few months are going to see so many more changes, both for the girls and in the girls, but I know I shan't forget the evening they danced at the sea.
Two little sisters, in June.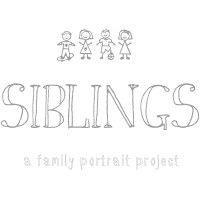 For this month I'm sending you on to Kelle, formerly writing at Maggie Stone, and now found at the wonderfully christened Dinky and Dandy.  Kelle not only finds fabulously quirky bits and bobs for little ones (and kindly shares them with the rest of us), and takes the most gorgeous photos, but is also the wonderful Mama to two of the most stylish pre-schoolers in the entire internet! She's also running a competition on Instagram to celebrate her relaunch – I would love to win so consider this the ultimate in self sacrifice in telling you that it's open until Friday!
But back to the topic in hand; it's time to celebrate the Siblings in June: