So many of my posts lately seem to have been me chattering on about the weather. It's made such an impact this winter that it's not really surprising, "is it raining?" is the motto of so many of our days that it makes the dry moments, and even, if I dare whisper it, those rare shards of sunlight, all the more memorable.
It wasn't exactly sunny on this little afternoon trip up to the swings, but it wasn't definitively raining either, just blustery and cold, with waterproofs, hats and mittens being the order of the day, or at least they would be if Elma could be convinced to keep her hat on.
As these little sisters grow and grow, their relationship is blossoming.  Kitty may get intensely frustrated at Elma's deep desire to be involved in everything, and we've had plenty of conversations this month about how Elma is not "ruining it Mummeeeeee!", she's just trying to join in, and the reasons why we do not snatch toys from our baby sister, but at the same time it's abundantly clear that she adores her little sis.
I brought both of them into the house the other day and went back to the car for the shopping only to arrive back in the house to wails from Elma.  Kitty had decided that neither of them were comfy in their outdoor coats, and having removed her own, she'd gone to take off Miss Elma's, by, in her mind, the most efficient method of pushing Elma onto her back to be able to unzip her that bit more easily!
She wants to take care of Elma, to make her laugh and to cherish her, and to her three year old mind that means doing as many as possible of the things that Mama does.  Kit loves to try to push the buggy, and when we were up at the park she decided that rather than have a go on the swings herself; she wanted to push her sister.
Needless to say, Elma thought it was hilarious.
She loves the swings anyway; whenever we get to the park her feet start twitching and kicking until I lift her up and send her flying, and what Kitty lacks in straight line technique, she apparently more than makes up for in novelty value and entertainment.
I love that Kitty is prepared to take such time and care to make her sister happy, it makes me very very proud of her, and I can only hope that they stay as close friends in years to come as they are now.
Two little sisters, in February.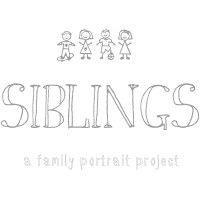 And just to whet your appetite even further, this month I'm sending you to Hayley who writes and takes the gorgeous pictures that make up Shutterflies.  Hayley's pictures are just so inspiringly stunning that her blog is a real treat to me, and I can't wait to see her pictures f0r this month!
As well as the ten of us hosting this lovely project, a whopping 60 of you joined in last month; which blows my mind just a little but also isn't the least bit surprising – there's always room for more too, so please do join in the linky below.