How this (Sat lunchtime)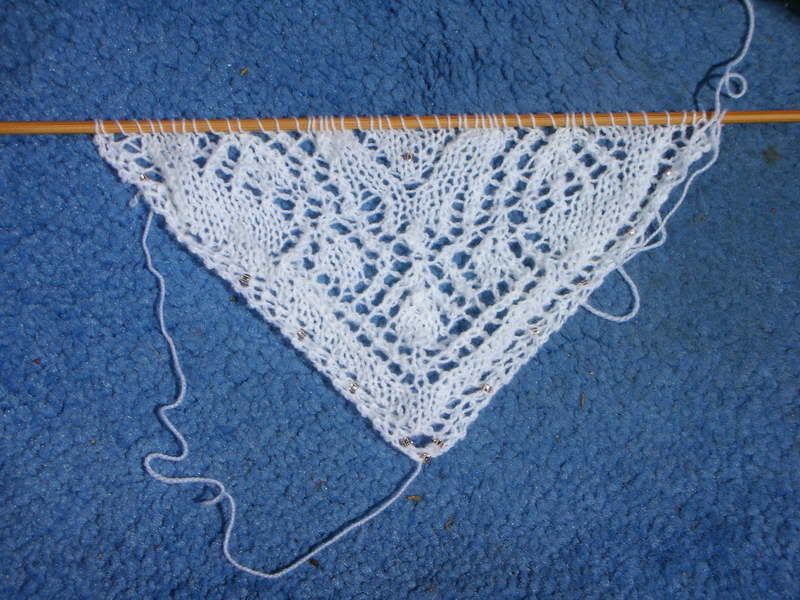 Became this (Saturday evening)

Which in turn became this (Sunday afternoon)

Mystery Stole 3 has me in its grasping pretty laceweight beaded claws. The pattern is beguiling, it calls to me to complete just one more row, just to the end of this chart and implies that as I knit further I might be able to guess the theme to this pattern.
I've now finished clue 2 and frankly I'm no wiser. H thinks he can see a tree and I think I can see a honeycomb and possibly waves – maybe it's Adam and Eve and the garden of Eden.
Whatever it is it is pretty and the Patons Baby 2ply is working very well as laceweight yarn – I'm using beads in a kind of antique gold colour to stop it being too bridal with all the white!
Kauni has also had a little bit of love and attention recently as an antidote to (a) white laceweight and (b) having to go back to work tomorrow. Pimms works quite well for the latter too!
Hope you all had a good weekend!