June welcomes in our latest colour triad, red, black and metalic. If I'd had my camera over the weekend there's a perfect room at Upton House– an art deco inspired bathroom that has black floor, red accents and walls coated with a thin layer of aluminium – you feel as if you've fallen into a fire engine!
In terms of crafting this one if a bit of a challenge for me as nothing currently on the go or waiting in the wings really fits although there are a few things on the boundary ( a cardigan covered with metalic buttons and some sock yarn that is red, pink and purple).
Instead my challenge for the weekend was to find my PS triad in photos.
Happily the garden has not let me down: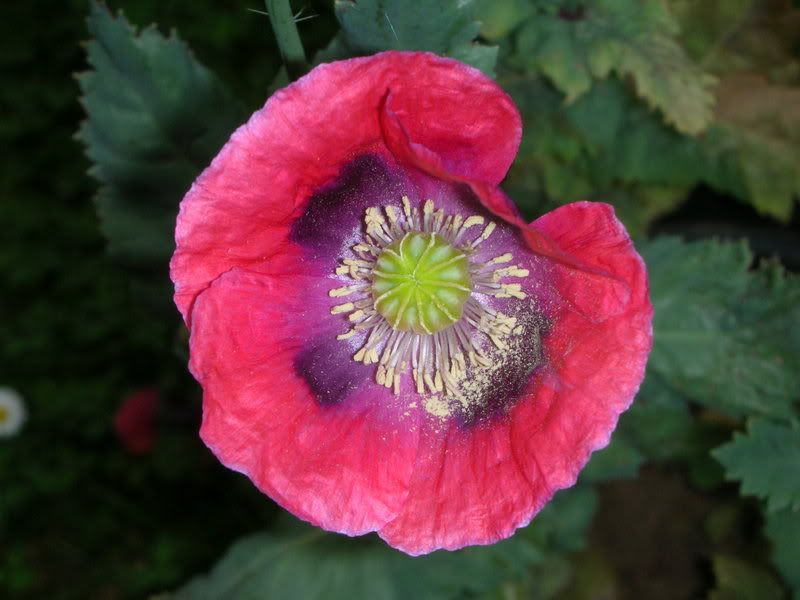 A beautiful deep red poppy with a black inside
A row of Salvia "fury", chosen for their brilliant colouring and set off by lots of silver foliage (you can just see the cotton lavender in the background).
But that's all a little easy, how about something more complicated – can you guess what this is?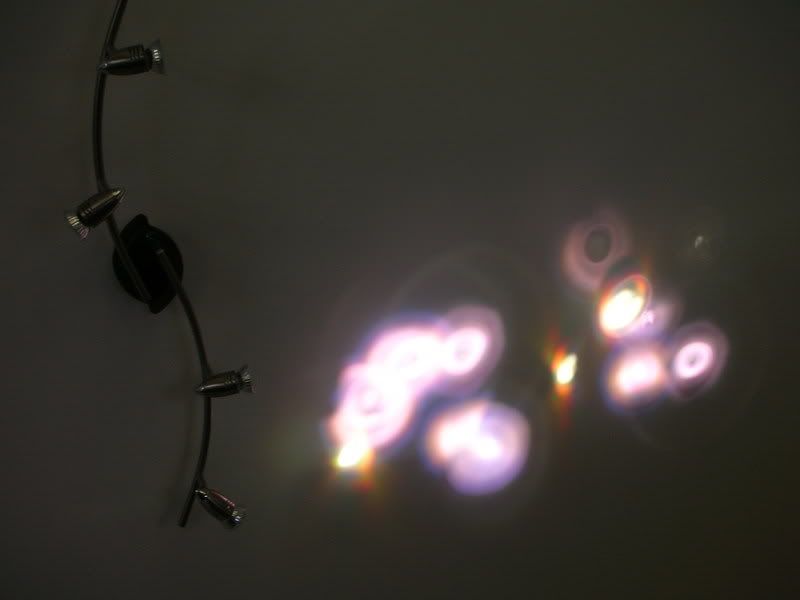 Clearly it's a picture of my ceiling ( a nice tidy bit of the house to show you!) but the patterns are my metalic, this is the light reflected onto the ceiling by a jumble of upturned CDs lying in the sunshine – like this
See, red and metalic – and quite intense light – probably doesn't do the CDs any good though!