Isn't that how all birthdays should be?
We both had a wonderful day yesterday and I can only share with you just the littlest taste of the festivities. The funniest thing of being a joint birthday is how like Christmas it is – you know how people wish each other Merry Christmas so when someone says Merry Christmas to you, you say it back – I'm the same with Happy Birthday. Mum phoned me first thing in the morning to say Happy Birthday and my response was "oh, Happy Birthday too!". Her birthday was in May so I may have been a little late/ early!
Having said that H wrapped my presents in paper which said Merry Christmas which I thought was particularly organised for next year but he assured me that it was a birthday present.
Now if I show you this: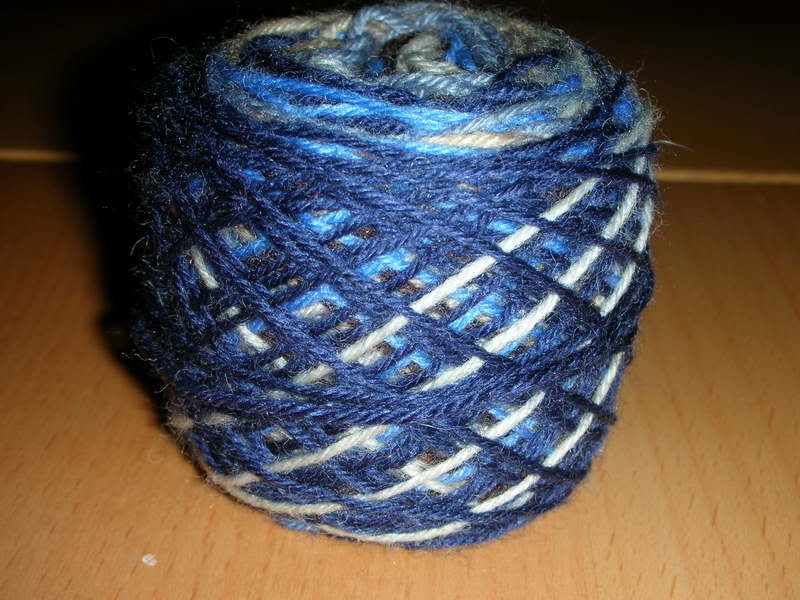 Can you tell what he gave me?
I have the best husband a yarn-fanatic could wish for – look
It's a ball winder and a swift (Note for Dad – the ball winder is the bit in the background, the swift is the wooden cross in the front. You put the yarn hank on the pegs on the swift and thread it to the ball winder and then you turn the handle on the ballwinder and it all winds up nicely).
I am so pleased with it I had to start finding yarn to wind up right away!
Fortunately my sister came to the rescue with her presents to me: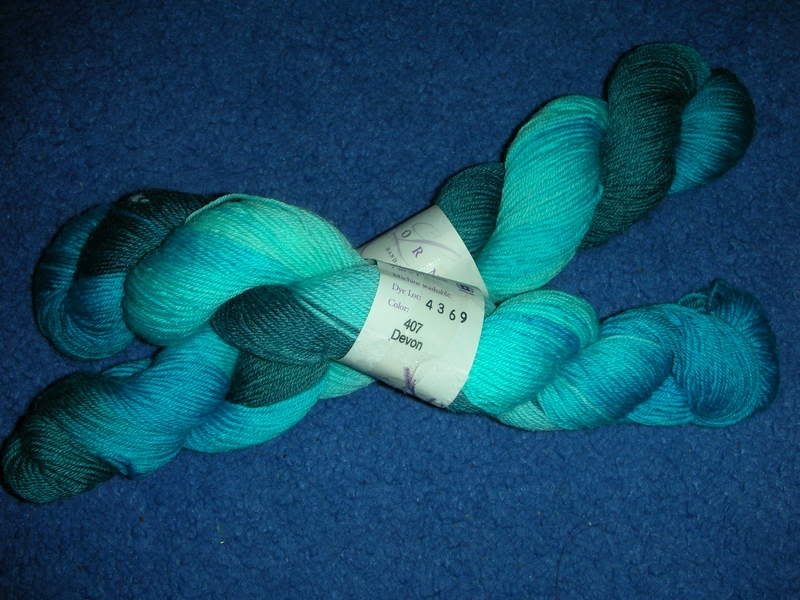 Lovely Lorna's Laces sock yarn – the colourway is Devon and is all the colours of the ocean on a summer's day. And this…

Well this is Koigu (let me hear you say ooooooh) in fabulous shades of orange. There is a little story behind that colour (apart from it being fabulous!). I will be Zee's bridesmaid this year just as she was mine last year. When she was trying on dresses as my bridesmaid she was very taken with a lovely dress in midnight blue. Well she got the dress but in ruby red instead. I love burnt orange and it suits me so when I was trying on dresses to be her bridesmaid I kept making a plea for burnt orange and picking the orange dresses off the racks. We will look lovely in sky blue come the wedding :)!
Thank you sweet sister you choose very well.
The wool that actually got wound up was the leftovers from these: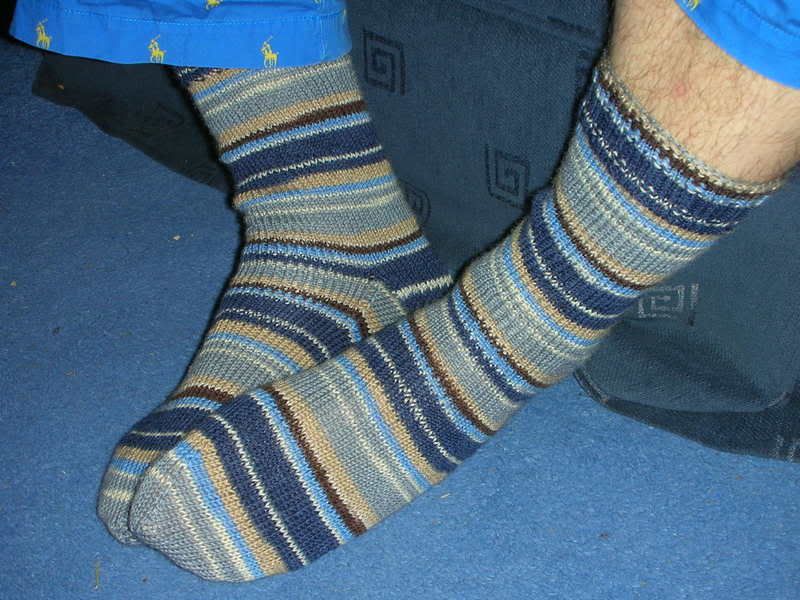 H's birthday socks, made from Opal of some sort on a 64st round with 2.5mm needles. These are slightly snugger than his other socks but I am informed that the snuggly loose socks meet with approval so I shall probably go back to 68sts for future socks. I am a trixy little wife though! When H unwrapped his parcel he found a ball of yarn (a slightly oddly shaped ball) with a pair of needles with a few rows of garter stitch. I told him he was to learn to knit as his birthday present and he dutifully sat down and started to knit.
After 5 or 6 sts I told him he needed more yarn and so he should throw the ball of yarn across the room to unwind a bit of yarn. As he did the corner of a sock popped out and the penny dropped! I have told him he is the fasted sock knitter ever though – 6 sts and he's done!
We had a veritable flood of birthday cards and good wishes from all our friends and relations – my boss gave me a bottle of wine and my secretaries gave me cards and some beautiful pale pink gerberas which have brought a little summer into our house. I went out to lunch with me team and out to supper with my husband and all in all it was pretty perfect.
I also have a little birthday treat waiting for me to do some winding (I'm trying to be good and do some finishing first!).
Those of you who follow the knit-bloggy world will know what this is as a certain young lady has I think made it the next must-knit. I was entranced by the version just recently completed over at Purlwise and I'm glad I was because this wool is far far prettier in real life than any photo can show you and every colour in the yarn is just perfect for me. I have to finish Aimee and my tired roses scarf before I cast on for this, the next Alphabet Blanket and a few other projects currently up my (capacious) sleeves so for the moment I sit and look at it, and stroke it, and hug it if I feel in need of brightening up!
Now, to conclude the world's longest post, some answers. Korinthe asked where I got the point protectors for my DPNs. The answer is Father Christmas but I believe he may have shopped here. They are genius and I can't believe we ever managed without them!
Marly wanted to know about the sheep dress – it's from Debbie Bliss' Baby Knits book and the Amazon reference is here but you may be able to find it more locally. The alphabet blanket also came from that book and it has some really lovely baby and toddler patterns in it but there are a few errors so it is worth checking the errata on her website.
It is finally the weekend so I have films to watch, knitting to do and kittens to name – have a good weekend