Well what should a girl do with her new blue bench?
(1) Eat breakfast on it and (2) introduce it to knitwear – do you want to see something pretty?
This
is 435 metres of curious yarns' pure silk laceweight in a colourway named Tired Roses. Curious Yarns are having a little hiatus at the moment and I hope they will be back soon because not only do they sell wonderful stitch markers but this yarn is beautiful and I want more in lots of different colours!
Giving in to the inner colour junkie I have also rescued this to meet the new bench:
This is self striping yarn that I have already threaded up for
Knitty's Rolling Thunder socks
from the
Winter 2006 Knitty
. I started then a while ago on 2.5mm needles but they seemed too big so I'll try the 2.25 the pattern calls for and see how we go.
Today's expetition (as another bear of little brain would say) was to the
farm
for some Easter food and while there we met this gentleman: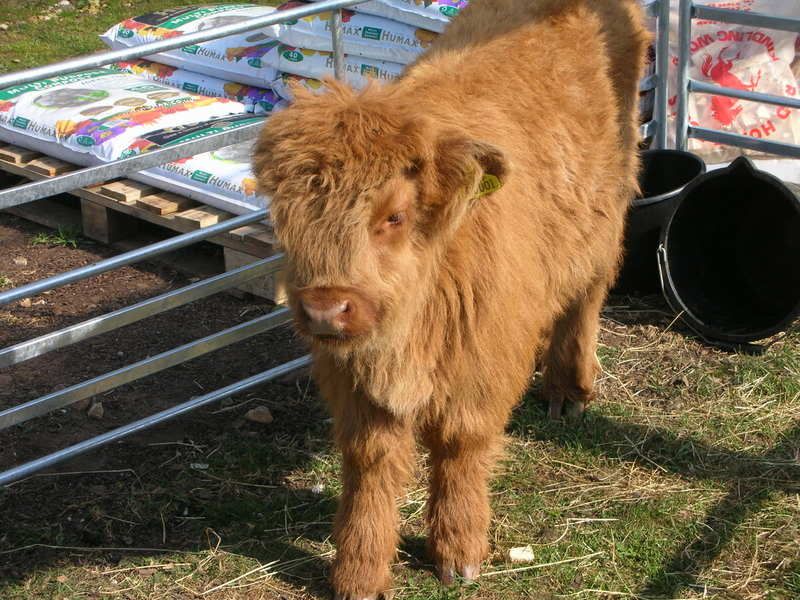 This is Hamish – I defy you not to utter an uncontrollable "aaaaw" at seeing him – he is very cute and usually lives in a large henhouse next to the farm shop but was out today to say hello to everyone for Easter!
Having executed all inescapable chores I settled down in the garden this afternoon for another day of sunbasking and some lace therapy.
This is the first repeat of a pattern I'm making up myself and I'm enjoying getting back into the swing of lace knitting – it doesn't have the flow of stocking stitch and although it does have the tangled mess look at the moment I have sufficient faith in the blocking process for lace that it will all even out in the end! (NB the earlier picture gives a better indication of the colour)
Now if you'll excuse me Doctor Who is on and I need to go and cast on a sock.
PS – we will gloss over the result of
the boat race
, suffice to say that our boys put up an excellent fight and I only realised too late that I was wearing the wrong colour jumper.
Just wait until next year