Well it is as you know Saturday and my traditional day for updating you on photos from the week.
I have a confession to make…
…no photos from the beginning of the week – just too much work going on to make anything other than eating and sleeping a viable option.
So jumping straight to Thursday and the start of Project Spectrum we have the start of a sock. I'm stashbusting as well as this yarn was a Christmas present from H in beautiful blues and white.
Progress has now continued on the sock – I'm actually now even further along than in these picutres but there are two very special things about this sock. One is that it is called a Secret Water sock – if you look very carefully you might be able to see why – drop me a comment if you think you've sussed it out and I will reveal all when the socks are finished, and the second is that I have been using Nancy Bush's Folk Socks (which H also gave me for Christmas) to try out the Balbriggan heel as a new twist on an old favourite. I will report on comfort and fit in due course!
I was also lucky enough to receive my third Water ATC in the post on Friday – obviously a lady after my own heart if water automatically means sea!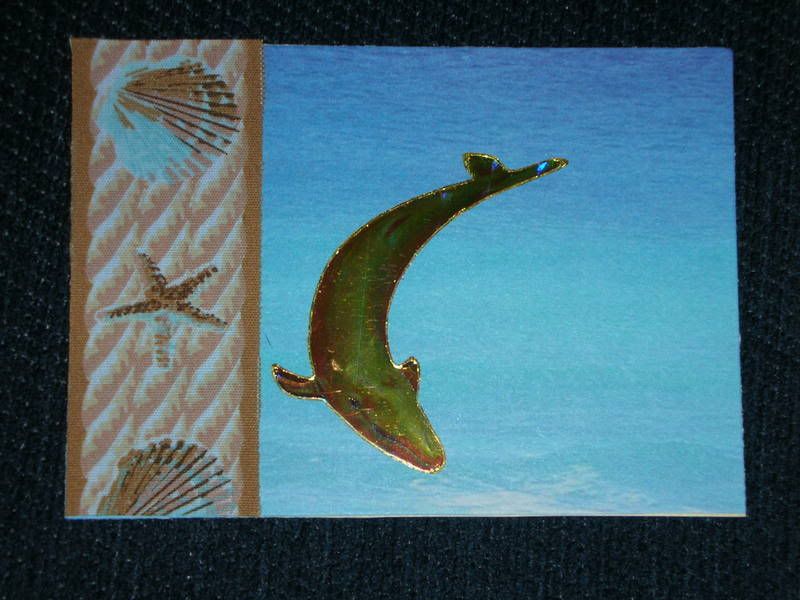 This morning I received an ATC in the Valentine swap which is just beautiful (and came with such a sweet sachet of strawberry tea which made the envelope and the ATC smell wonderful!) – hey maybe we should have a Project Spectrum ATC swap – anyone up for it?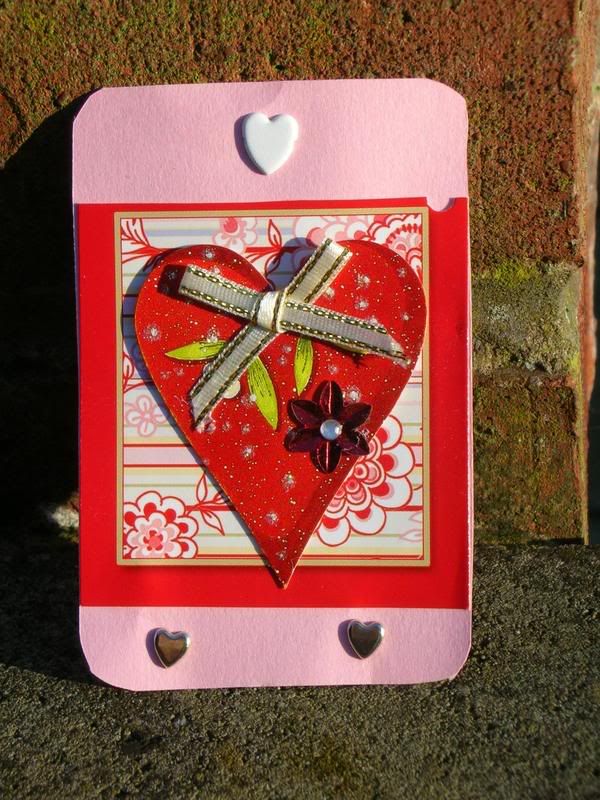 To make up for the lack of photos earlier in the week I went out this morning while it was still really frosty to play with the camera and the garden – trying to find things to fit with a blue/white/grey theme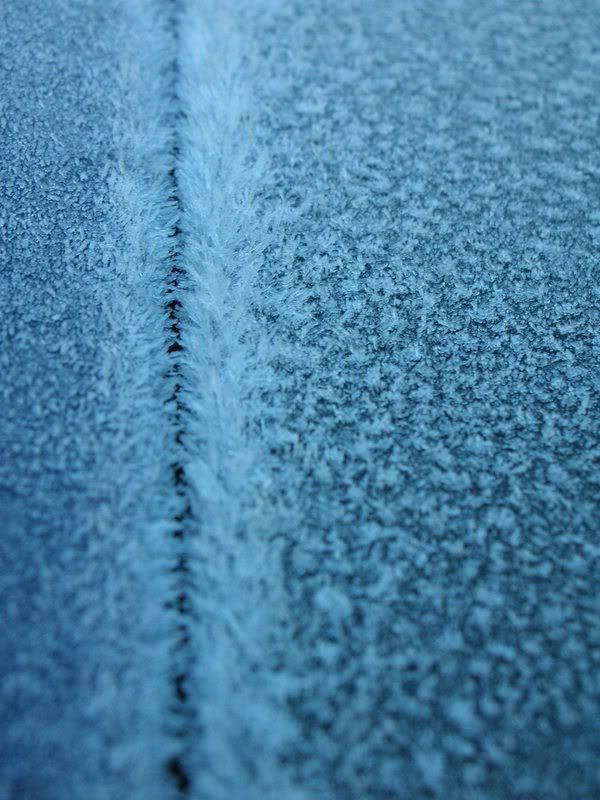 Frost crystals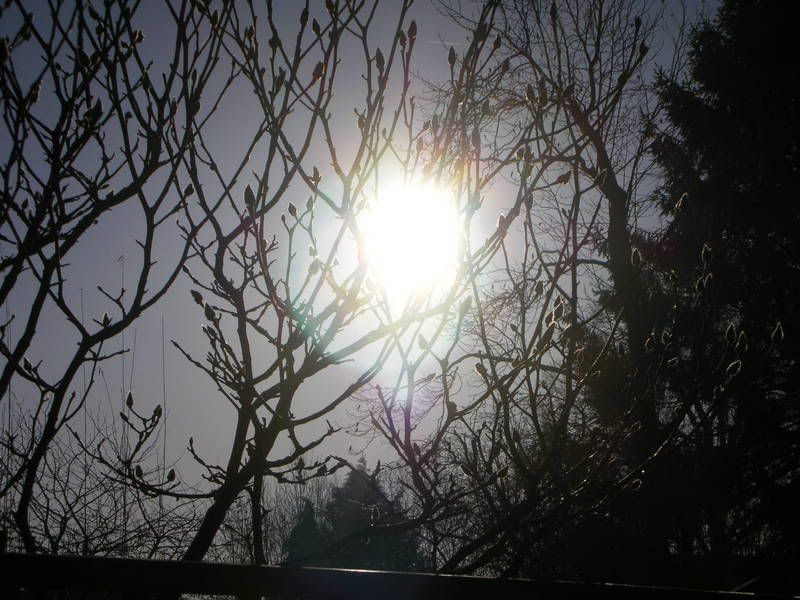 Morning sun through the trees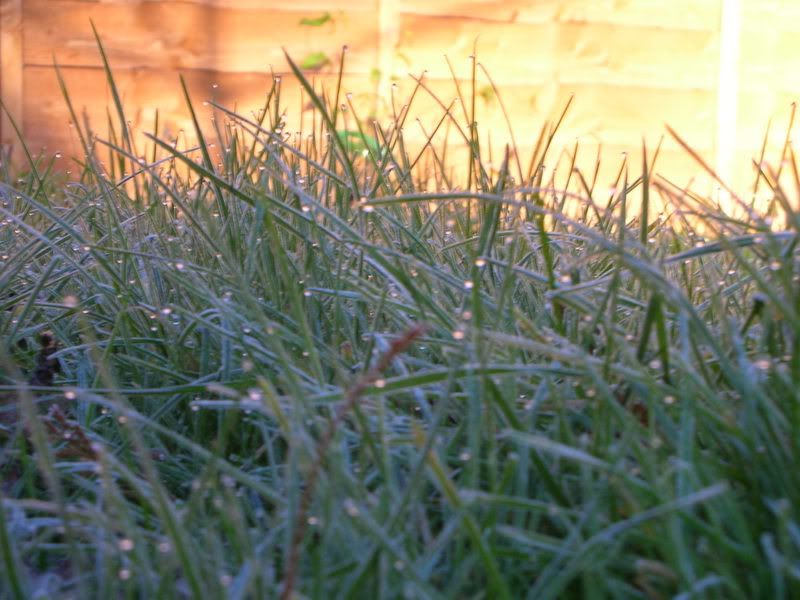 Frost just starting to drip off the grass as the garden warms up. Now all I need to do is warp the space time continuum so that I can get all of my chores done in 30 seconds flat and I can settle down to a nice afternoon knitting!