I can't believe it's been another week – I keep meaning to post mid-week but somehow I never get the time – note to self: must make more effort!
Right…… backtracking a little bit, this is my picture from last Sunday – it was sunny so we went on an expetition – "to where?" I hear you ask. Bidford upon Avon:
"Why did you go there?" – weeeeeeeeeell…. Top Gear's latest 'good idea' was to see whether it was possible to resurface a road in 24 hrs and the road they chose is in Bidford. It isn't actually a very pretty road so we didn't take any pictures of the road but compensated by taking pictures of the very pretty town/village comme ca:

"Did you do anything exciting while you were there?"
Yes; we woke up a duck which was hiding under a fishing platform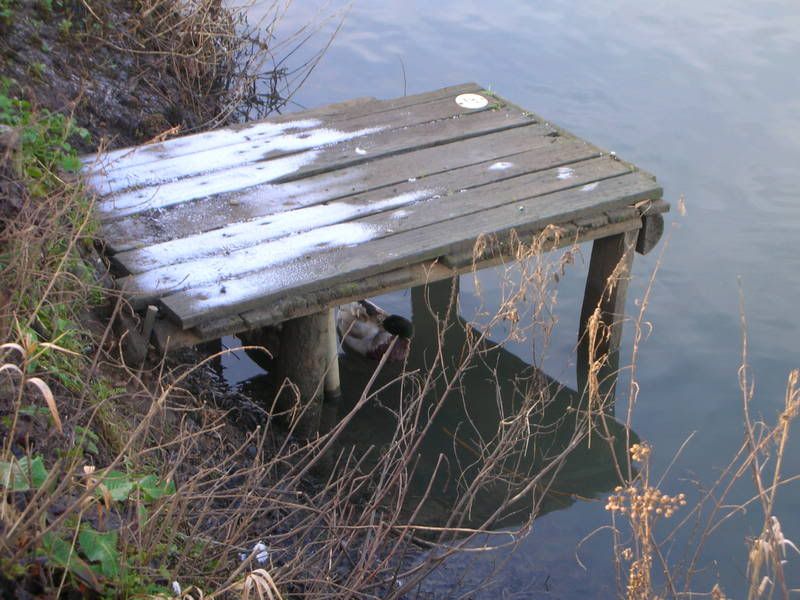 Monday I was continuing the blue theme for Project Spectrum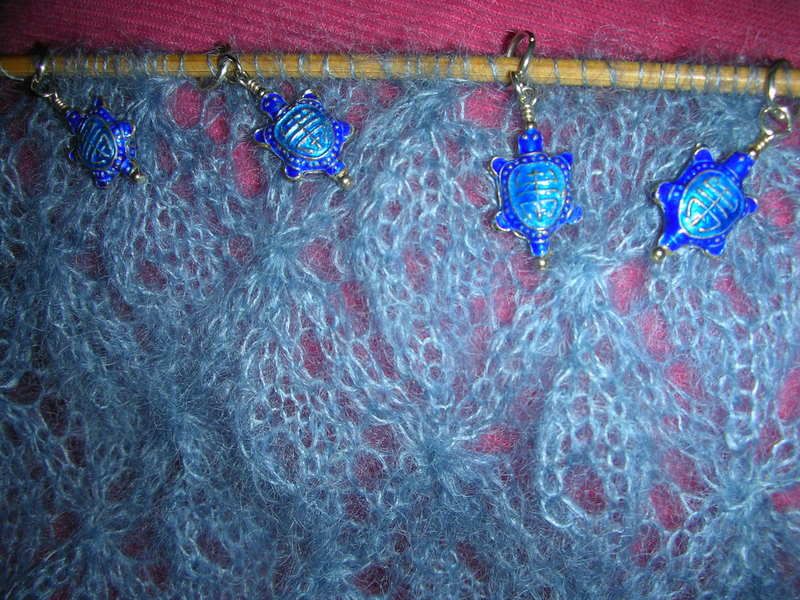 H bought me these little fellas a while back and they happily skip around on my trellis scarf marking the pattern repeats.
On Tuesday more Project Spectrum, this time white: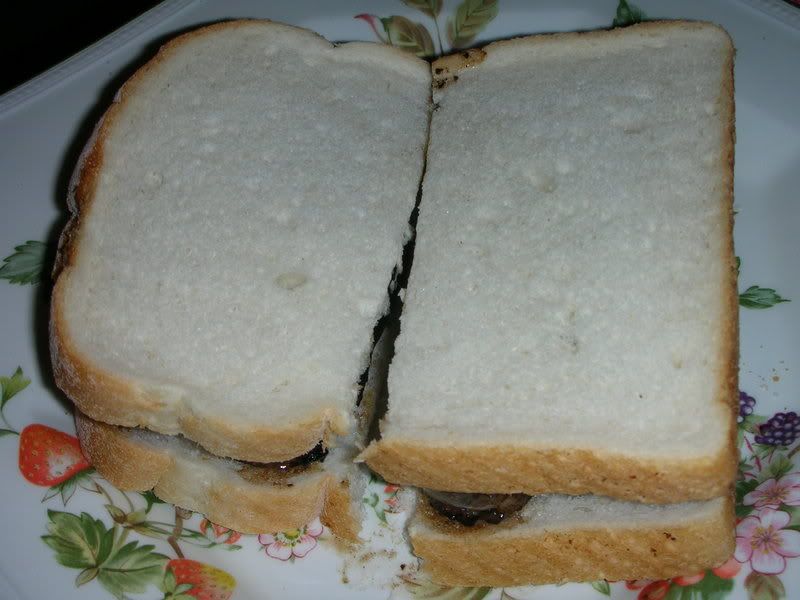 Venison and Plum Sausage Sandwich – yum!
And then it got very cold and rather frosty…
Wednesday I was working from home so that I could go to the dentist in the afternoon and this is what the world looked like in the morning: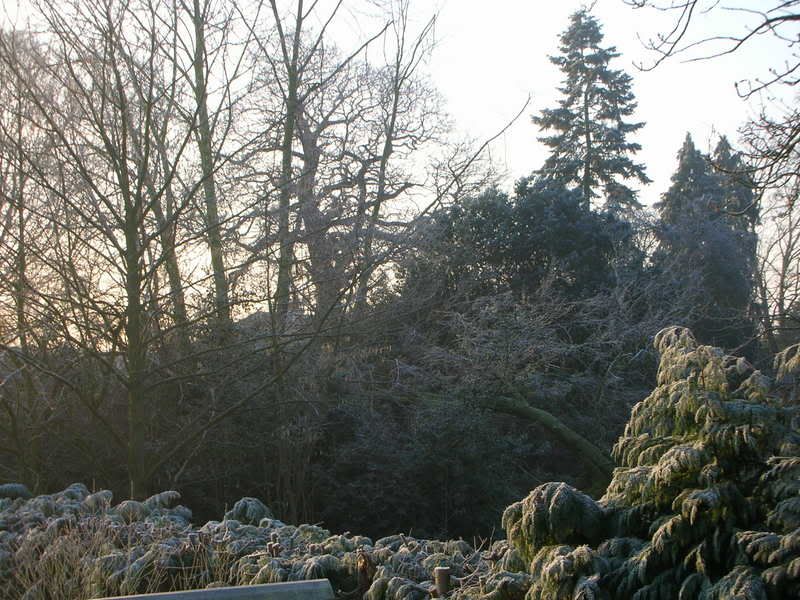 Very winter wonderland!
I also received my second valentine ATC, this time from Raesha, and it is so very pretty – thank you Raesha
And check out the stamps! I love the Hershey's Kiss stamp and the butterfly I can see making an appearance in a used stamp ATC in the near future!
And then on Thursday and Friday:


IT SNOWED!!!!! – this is the view from my office window
In knitting news I am being true to both Project Spectrum and my UFO Bust Stashalong, I have the second Secret Water sock on the needles (along with some test knitting in pale blue) and I've done 11 repeats now on the trellis scarf – this piccy shows the scarf at 9 repeats with a needle marking the point at which I picked it up again – 23 needed in total before the end border. It is very pretty and I have yet to experience the miracle of lace that will make what currently looks like a very pretty scarf into something rather special.
The pattern is too complicated for me to remember completely but I am getting familiar with the repeats within each row and a bit better at the knit 7 together into 5 direction which is helping things along. It still takes me about 1.5 hours to do one pattern repeat which seems a huge time for 16 rows compared to the equivalent time in stst but that's lace for you.
Sadly all the snow and ice means that Achilles has stuck rather tortoisely (is that a word) on his tracker bar but the snow is melting today and hopefully I will get a chance to run tomorrow
In the meantime I think a good film and knitting is in order!