Tims to update you on all the exciting things going on in my life. Actually that will make this a very short post. I have been at work. I have done some work. I have rearranged my office (in a way I do not like – grrrr- but the boss does). Enough said.
Because of said work I have very little knitting news and nothing that really merits a photo – I have turned the heel on my second Lorna's Laces River Rapids sock and I'm still going strong on the front of Aimee (after 3 or 4 attempts at the hem becuase I kept making daft errors!)
Ooo the other exciting thing is that my KMKS kit is on its way from the US – I'm so excited even though it will probably take really long for it to get here. I hope my pal likes her kit when it arrives too – I've seen some of the pictures on the KMKS blog (there's a link in the sidebar) and the look really cool.
Anyway today is Saturday and that means only one thing: Project 365
Sunday merits a daylight photo – this rose we found growing in our garden – a product of the mild weather perhaps?

Monday – H and I ran 4.6 miles towards my 100 miles goal and boy were our feet tired when we got home.
NB no1 – Husband's make good footrests
NB no2 – apparently so do wives!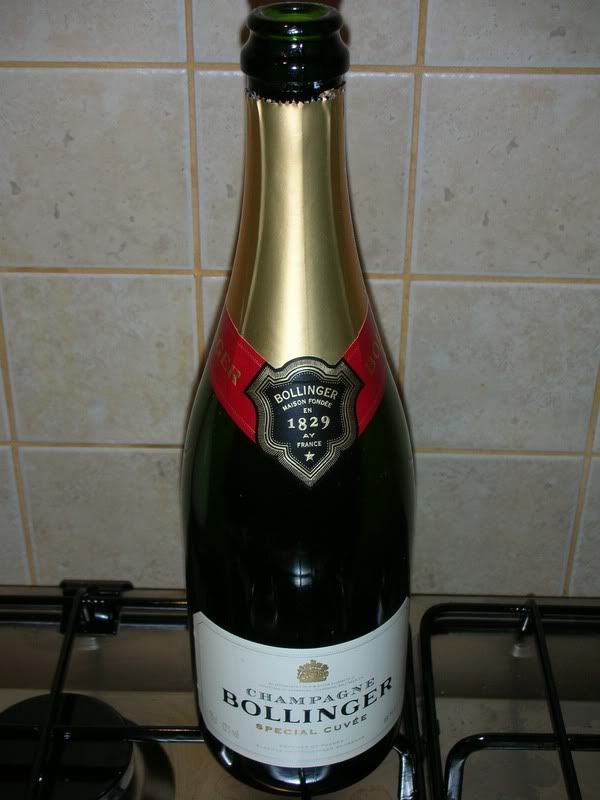 Tuesday – last weekend in celebratory mood we finished the bottle of champagne we had at Christmas – very swish and yummy – an engagement present from H's grandmother and the perfect toast to both Christmas and H's first week in the new job.

Wednesday – the last Christmas cookie
Thursday – winding the second skein of Lorna's Laces – aren't the colours just gorgeous!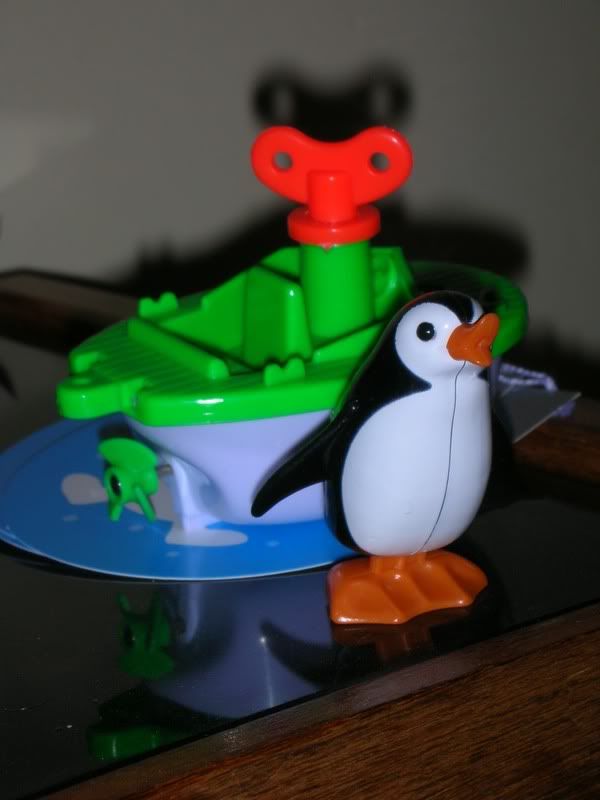 Friday – yet more indoor evening photos I'm afraid – this time we have two little presents from Santa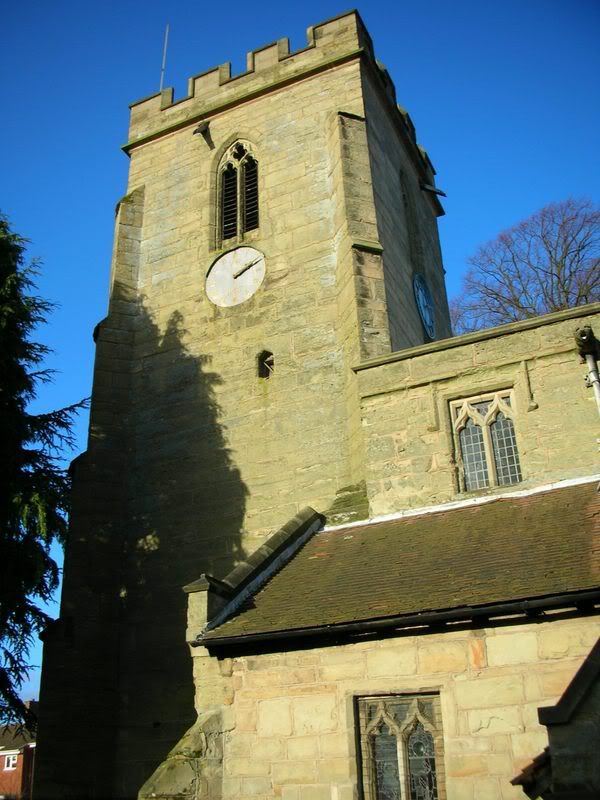 Saturday – hurray it was sunny and bright and I'm so glad I had the chance to take photos with decent lighting – this is the church in our village against a brilliant blue sky!
Have a great weekend one and all – I'm still collecting suggestions for the tortoise's name so drop me a comment!