The first week of my Project 365 is now complete and I have 7 photos each taken from the approrpiate day of the week. Unfortunately what with working and commuting and it being the winter, most of these are indoor photos but I've been having a bit of fun anyway so here goes:
Sunday:

It's a road in the Cotswold – on our way to see a friend. If you're reading this and you don't known Warwickshire or the Foss Way it just looks like a straight bit of road but it's special because it's an old Roman road and it goes straight for mile after mile after mile and has some very funky hills – nothing of your going around the hill for those boys – if there was a hill they went over it!!
Monday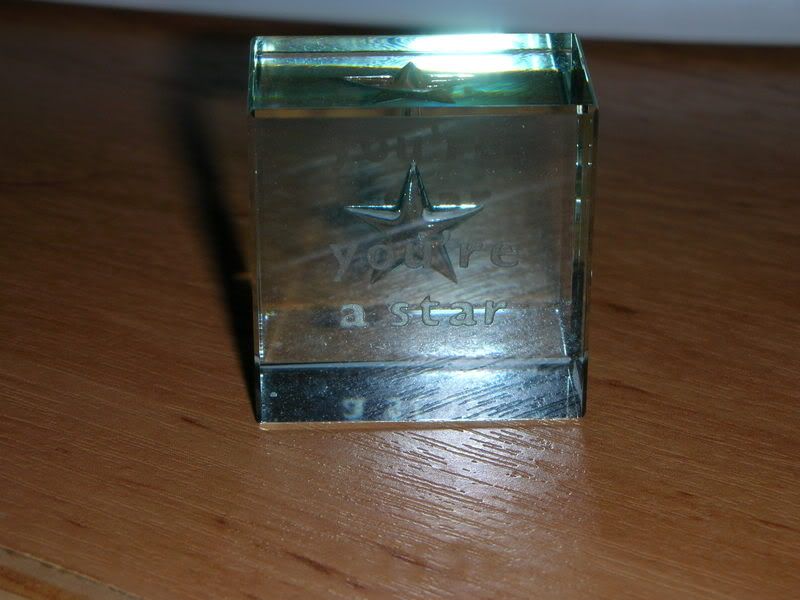 H started his new job – I predict he will be a star
Tuesday:
My first running trip towards 100 miles (on which point have you seen how far my little tortoise has moved – we're in the double figures thanks to a grueling stint this morning! I think I need to name my tortoise – any suggestions?)
Wednesday: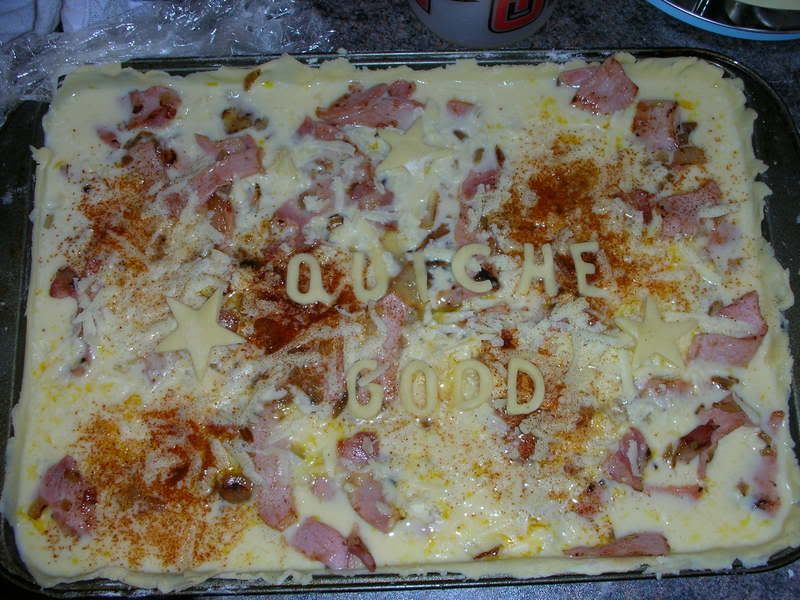 We had quiche for supper – it was good – there's nothing like letting the food speak for itself! (NB to mother – yes I did cook it before we ate it!)
Thursday:
Potatoes for supper! These had such a gorgeous colour when just washed that the camera had to comeout. I was going for an unusual shot so this is the potato in my metal mixing bowl under the cooker hood lights for funky reflections! H thinks it looks like a picture of someone's tongue – it isn't I promise.
Friday: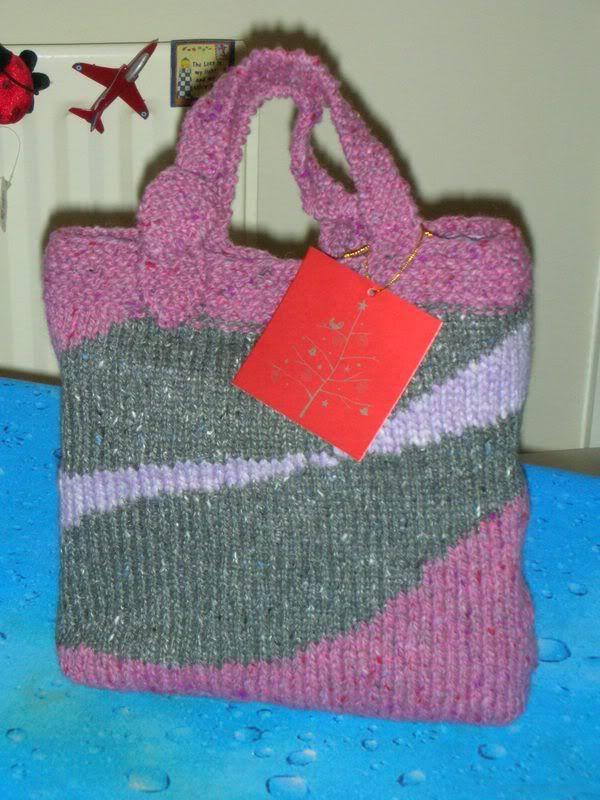 KMKS all packaged up and ready to go complete with mitten kit and a few choice knitting assistants aka chocolate
and finally Saturday: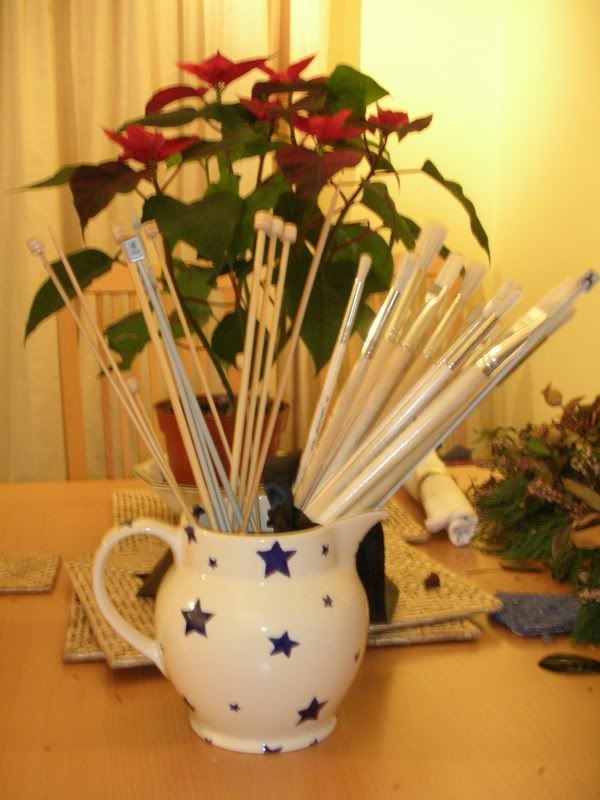 This jug lives on a bookcase in our Lounge and holds my knitting needles and H's paintbrushes – synchronicity of craftiness!
More piccies next week.
In knitting news I do now have the first sock of 2007 but I will wait until tomorrow to take a good picture but I haven't completed much else as I have been intensively cleaning my kitchen (it looks fabulous now!) which takes up far more time than it ought to and then people expect to be allowed to prepare and consume food in it! Just who do they think they are and what do they think that room is for!! PS lovely H I suspect you are probably entitled to consider that supper might be produced from the kitchen and I hope you liked your pizza!