Well the title says it all – I wish everyone the very best of Christmases and I hope you all have a wonderful day tomorrow.
So what have we been up to? Well H and I are spending our first Christmas together in our new house following the matrimonials back in April – it is really lovely to be preparing for the festive season with him even if it does involve a little bit more work than previous years where all I had to do was turn up on the right day!
Yesterday we did a very early morning shop at Sainsburys followed by a trip to Talton Mill to retrieve our chicken (it's trying to be a turkey honest) and even a quick whiz round town, all accomplished by 11am – seriously for us that's impressive.
The afternoon was spent creating these:

Christmas Gingerbread tree decorations not all of which have made it to our tree!
I also finished the mittens which are shortly to be wrapped and placed beneath our tree:
Today was the church nativity service followed for me at least by more cooking. I give you H's christmas cake (a very moorish Chocolate Buche log), apple cinamon buns for tomorrow's breakfast and an ordinary loaf of bread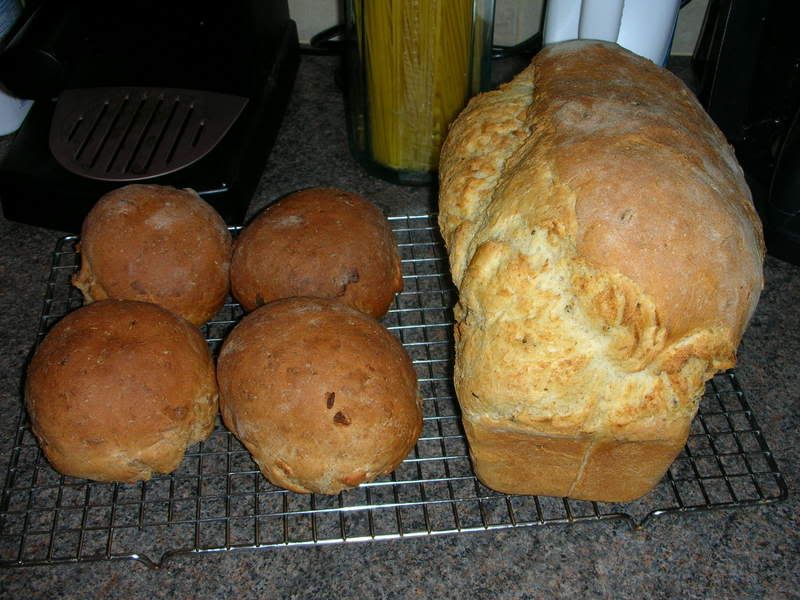 This afternoon we have cooked, H has painted and I have made a snowflake! It is actually a kit from the Spellbound Bead Shop which I ordered online. I am very impressed with their service, I ordered the snowflake kit and a present for a friend on Sunday night and it arrived Wednesday – how cool is that. The shop is only in Lichfield so I might have to go on an expetition there someday.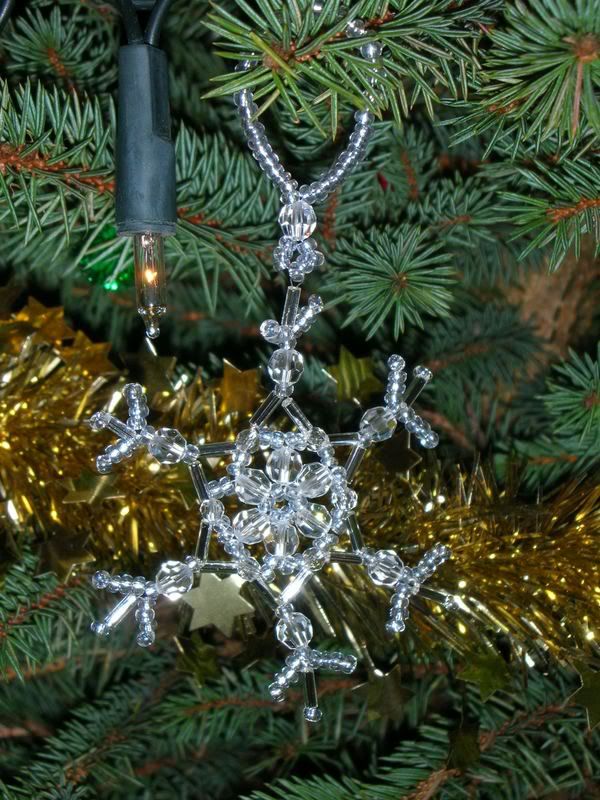 Have a wonderful day tomorrow and may all your Christmas dreams come true