The problem with knitting with really lovely soft comforting yarn is that it distracts you from doing anything else remotely useful – all you want to do is curl up on the sofa with the nice yarn and your needles. And with such a simple pattern as the IK Greek sweater it's the knitting equivalent of comfort eating.
And so I now have a front and back to the Greek sweater and lost no chance of pinning the sides together to have a try on: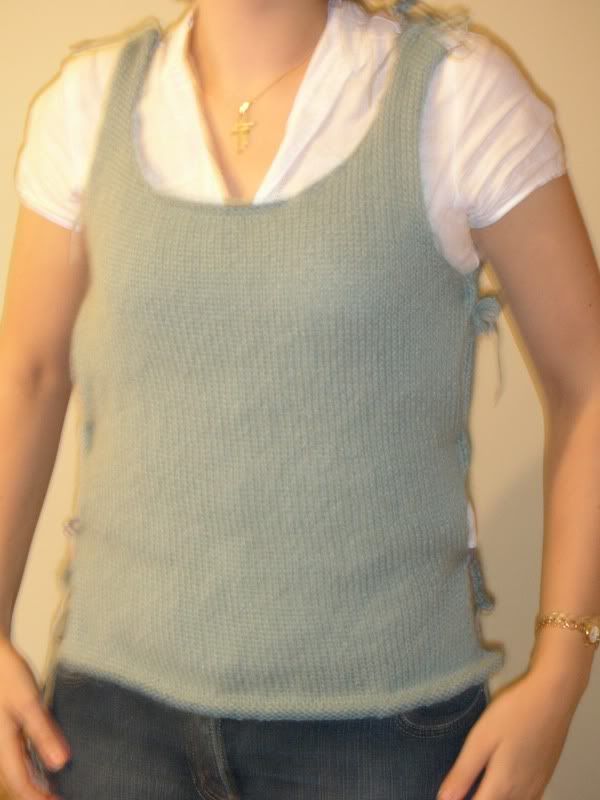 It looks quite good as a tank top! I'm also glad I added an extra inch to the length – it's just perfect now. So on ewith the sleeves – I've cast on the first one but we've just spent the weekend visiting family so it was socks for the travelling knitting – watch this space for news of what will be a relatively short visit to sleeve island – so great knitting on 5mm needles!
Hope everyone else had a great weekend!