Today has been a very pink day.
First I got up and made a cake to take to a friend's – my lovely little sis gave me a cook book for my birthday called gorgeous cakes and I've been longing to try something from it but didn't quite want to risk the waistline so giving away a cake is perfect (well I say giving away, we did eat it for supper but that was the plan!).
I present to you: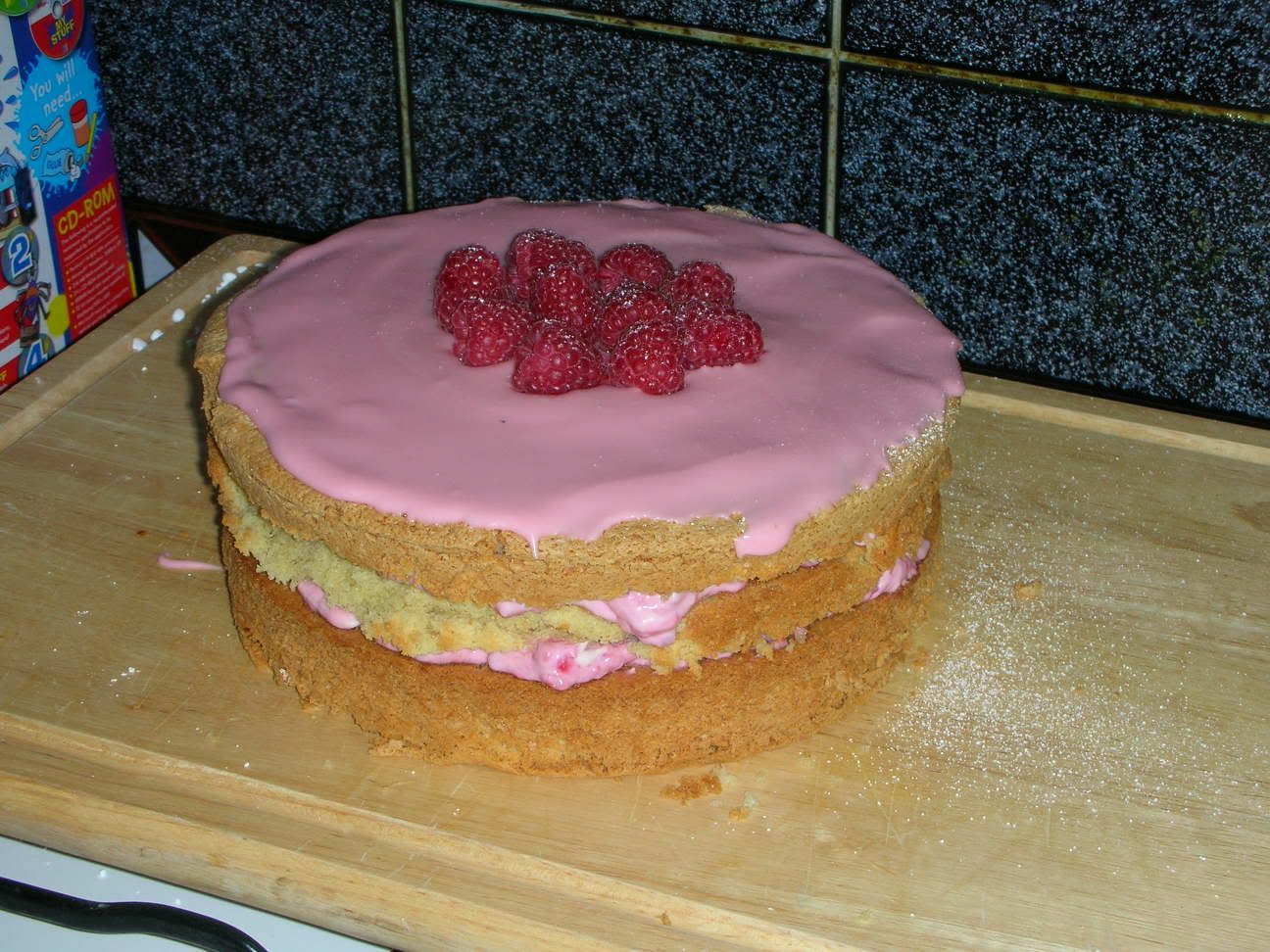 Triple layer Raspberry Marscapone Cake – sooooooo yummy I may have to make another one tomorrow!
Today's friends are also of the crafty persuasion with the latest hobby of fabric flowers by way of experiment. A gentle afternoon spent chatting and getting glue on my fingers saw kind friend with a fantastic pink carnation hairband – it might sound twee but it's cool – think flowers tucked behind the ear rather than 1980s wedding and I made this:
It's not the best photo in the world but what I made is a beautiful raspberry pink sweet pea – one of my most favourite flowers – I promise it looks much more like a sweet pea in real life!
It is also possible that I have found the perfect "combination stashing". Before I restarted knitting I was an avid buyer of books and to tell the truth we have three large bookcases in my study, lots of others all over the house and still a massive pile of books on my study floor! Beacuse of my voluntary moratorium on more yarn stash until I've finished Smoulder I'm not buying yarn at the moment but KNITTING BOOKS – they're books and they're knitting – what more can a girl want!
The answer it seems is Debbie Bliss Pure Silk and RYC Classic Alpaca which adds to the books acquired from Liberty's earlier this month – so many things to knit, so little time…
Happy weekend one and all!