There's been a change in the dynamic of my little trio this month, mostly brought on by the fact that young master Pip Squeak has in the last few weeks gone from rocking back and forwards willing himself to propel forwards to a high speed, bum in the air forward crawl and is usually to be found disappearing around the corner in search of the dustpan and brush or a hotel bathroom depending on his location at the time.  And it's marked a watershed in his relationship with his sisters.  Now he doesn't have to wait for the girls to come and play with him, he can be right there with them getting stuck into whatever project their planning.
It hasn't always been met with the best of receptions, but for the most part they're happy to scoop him up and take him along into their games ("I'm Mummy, you can be the baby") even if I do have to stifle my giggles when Kitty turns around with a very aggrieved tone, "Mummy! he won't do what I'm telling him to do!!".
One of the greatest joys that I have in seeing the girls playing together and with Pip is seeing the different relationships develop, and seeing how much more there is in a group of three than there was when it was just a much younger Kitty and Elma.  But with that comes the flip side, that in a family of five there will always have to be more give and take, more sharing and more compromise.  And with Pip now able not only to crawl to the play kitchen but sit up, open it and empty it, the girls are facing a challenge in working out which of their treasures they are willing to share, and remembering which of their treasures I really really don't want him to play with, I swear that boy has an inbuilt radar for conkers, tiny pieces of lego and small purple beads.
I think it's the biggest learning curve for Kitty.  She will always be the one trying to forge ahead and try new things, whereas most things that Elma wants to do or is capable of doing we can already accommodate.  Kitty was already working out how to balance the things she and Elma can both do with the things that Elma need to be distracted away from and I've started to see that every now and then she'll grab her sticker book or her magic colouring and go and curl up on my bed or on her own just to be able to do her own thing without small sibling assistance.  It's funny to see in a little girl who up until now has been absolutely 100% a people person.
And yet for all the times when she needs her own time and space, she's such a sweet big sister.  She and Elma are wonderfully close, and for all the yowls of "she's following me Mummy!", there are the times when I watch them dance circles around the lounge until they fall over dizzy, share their chocolate with each other entirely voluntarily, or go to them after I've settled Pip for a nap and find them snuggled up on my bed, one sister curled into the other, not sleeping exactly, just having a little quiet time companionably.
When it comes to 'our baby', anything he seems to want is their command.  Kitty lugs him around, mostly with his smiling consent, and it's she who'll grab him if he looks like he's making an escape bid while I've got my hands full, or will oh so carefully bring him down the slide.
I'm not quite sure why Pip and Elma look so puzzled in this shot – I suspect Pip was wondering why Elma wasn't shifting, and Elma was wondering why I wanted her to stay at the bottom of the slide, but I love it for Kitty's giggle and smile; she could see what I was trying to do and she was doing her best to help.
It's funny, when you have your first baby you can see each new milestone so clearly as standing on the cusp of something.  There's the point when they can hold their own head and you can hold them up in your arms to see the world the right way up; that moment when they roll onto their front and everything is in reach, or when they sit and you realise that you can quite safely put the baby on the floor and they won't immediately wobble over in the direction of the nearest something hard and pointy.  But it's not as obvious that there are milestones in the sibling relationships too; they're subtler somehow, and just happen in among the busy chaos of everyday life, and it's yet another reason why I love keeping a record of our family life like this, both in terms of blogging generally and through Siblings, to watch for the changes, know them and celebrate them when they come.
And possibly even more importantly, to know that Pip has very nearly grown out of those PJs and that this might be my last chance for a while to record my two little sisters and a brother too, in matching PJs, in June: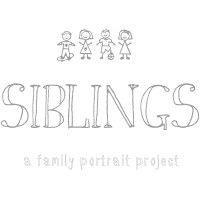 This month I'm sending you to Keri-Ann whose pictures are beautiful and ethereal and always such a treat, and whose blog is just so pretty if she told me fairies made it I might just believe her.  She has two gorgeous little girls and I love seeing their adventures each month. She also just happens to be a finalist in the 2015 MADs Awards which (a) means that I get to see her at a really great party in September and (b) means that I shall hereby take a day off from longingly asking for votes for myself and say that if you haven't voted for her you absolutely should go and do it now! (and while you're there, three other of our group of Siblings mamas, Mummy Daddy Me, Mammasaurus, and Goblin Child are also on the shortlists and I'm sure would love a vote)
And now it's over to you, what have your siblings been up to this month?