I put off taking pictures for this month's Siblings until pretty much the last moment.  Not that I seriously anticipated this month featuring a picture of three little siblings, but I thought I'd wait – just in case.
In between watching my tummy like a ticking time bomb I've been trying to make an effort to go out and about, and to do the kind of things with the girls that a newborn is going to make complicated, if not impossible.  Elma has just hit that stage in her walking where she really wants to be out of the pushchair, and is quite happy to walk for a big enough distance to make it practical to leave it behind without the safety net of a sling as back up if she needs a carry.
It's been really lovely going for walks with a little girl holding each hand, and it's opened up a new world of adventure; and yes I know the irony of having reached that stage in the full knowledge that it's about to close down again for another couple of years, but you go with what you've got!  This week I took both girls on the little train ride at the park, something I've never done with both and never when on my own because we always needed someone to watch the buggy, and then on Friday we set out to conquer Kilimanjaro.
Kitty has been learning all about Africa at nursery, of which the key points brought home and rehashed at the supper table seem to have been that there are deserts, there are Masai warriors who dress up and paint their tummies (cue even more felt tip pen misuse in our house than when they did Australia and the Aborigines) and there is a really big mountain called Kilimanjaro which has snow on the top and a giraffe at the bottom (just the one giraffe mind!).
And with Friday dawning bright and beautiful, and a crazy rainy weather forecast out for the afternoon, I hustled us out straight after breakfast with a promise that we were going to climb a mountain.
"Like Kilimanjaro?" asked Kitty from the back seat.
"Well sort of.  We could pretend it's Kilimanjaro, how about that?"
"And when we get to the top, we can make a snowball!"
"We might have to pretend the snow too, it's probably just grass on the top at the moment."
"But there might be snow!"
One of these days my daughters will probably fail a geography exam not because of any inherent lack of talent in geography but because their parents have consistently assured them that a hill that looks remarkably like Broadway Hill in the Cotswolds is Snowden, and now a Kilimanjaro that lacks both snow and giraffe, and would to the casual observer appear to be Observation Hill in Leamington.  My apologies ladies.
But for a stand in it really isn't bad; a beautifully steep sided grassy slope, just the right height for Kitty to sprint up, a good challenge to my very determined Elma, and manageable at Elma-speed with a bump on board.
And even Kitty, who I think had probably climbed the hill a couple of times over by the time Elma and I made it up to the signal post, felt like she'd accomplished something, as we all sat down for a little rest, and a little snack.
It's a one sided sort of a hill, I'm sure it would be easy enough to park someone nearer to the top and walk in across the golf course, but where would be the fun in that.
If you look all the way down to the bottom you can just about see a few tell tale suggestions of a play park; our car is parked just this side of the play park and Elma walked every step of the way up that hill, cheered on by Kitty (who was of course in no way motivated by the promise of a snack that the top of the hill!)
We sat there in the sunshine on the nice wide plateau at the top and looked for church spires, the domes on the top of the Sikh temple gleaming white in the sunshine, and tried to work out where their nursery might be, or our house, and Kitty pretended a snowball and danced circles until she was dizzy, followed as she so often is, by her little sister shadow.  And while we didn't see any giraffe (or other animals commonly found on the African savannah) when I asked whether we wanted to pretend a giraffe too I was confidently informed that the presence of the play park more than makes up for the lack of any safari experience; well you can't slide down a giraffe!
Two little sisters, on the day they climbed Kilimanjaro, in August: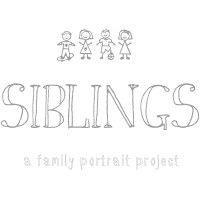 And for this month I'm sending you on to one of my co-hosts who can need no introduction (although I'm still not exactly sure how to pronounce her new name of Manneskjur). Whatever the blog title Annie is as always all sorts of awesome, and takes the most gorgeous photos so I know we'll all be in for a treat