H and I try to get up about half an hour before the girls wake up. It doesn't always work out that way but if we can manage it, and by which I mean if they can sleep long enough, we get time for a shower and to put the coffee on and just do enough organising of outfits and nursery bags and all the other bits and bobs that make up our morning.
H was downstairs making breakfast this morning, and I could hear from the shower that at least one small girl was wide awake and chatty, but it was only when I peered around the door into Elma's room that I could see. Kitty, sat on the footstool to the nursing chair with her feet up on the base of Elma's cot was chatting away to Elma, and Elma in turn was sat up as close as she could get to her sister, blankie still clutched in one arms snuggled up under her chin, giggling back.
It was one of those moments that brings everything into focus, the moment when you know exactly why you wanted children in the plural, and the moment when you really really wish you had the camera handy.
But in lieu of the photos that don't exist, how about some that do?
We were having a very hot Sunday afternoon, we'd run a few errands, taken the girls to play at a play park and generally got nice and hot and crotchety and were heading home when H decided on a couple of detours. The first was a to the petrol station for a ration of ice lollies (one of many many reasons why that man is wonderful) and the second took us down a tiny little country lane, round a few wiggles, across a bridge and up on to the top of the hill.
It's a short walk from the lay-by, perfect for little legs, and blissfully cool in the breeze. And there at the top, the windmill, with a wall to walk along, solid stone pillars to hide behind, and a gorgeous plateau of grass for running around.
It blew away all the overheated frustration in an instant.
The girls played hide and seek, Elma made a beeline for the one dried up muddy puddle to sit in for a dust bath, we listened to the wind whispering through the corn field beside us and in the distance spotted a train sparkling as it scuttled through trees.
And seeing the girls together, knowing that for all their squabbles the place they most want to be is with each other, lets you know that just occasionally, you might be getting it a little bit right.
Two little sisters, in July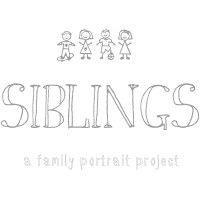 This month I'm sending you on to Kelle. Her lovely relaunched blog continues to be one of the visual highlights of my day, she has enviable style and her little ones have a wardrobe my two can only dream of so I know you'll enjoy seeing her pictures this month!